Meet Scott Richert
During my four years at Michigan State University, I spent many hours roaming the aisles of the numerous (at that time) bookstores in East Lansing, building up a significant portion of the library that I've since moved to Washington, D.C.; Northern Virginia; Mecosta, Michigan; Rockford, Illinois; and finally (yes, finally, in every sense of the word) to Huntington, Indiana, the home of Our Sunday Visitor.
In my senior year at Michigan State, in a little Christian bookstore called Logos Books, I picked up a slim volume entitled In the Beginning: A Catholic Understanding of the Story of Creation and the Fall, by Cardinal Joseph Ratzinger. Published by Our Sunday Visitor in 1990, that volume represents everything I think of as the best work of Our Sunday Visitor's trade books division—profound yet accessible to the average Catholic (or educated non-Catholic).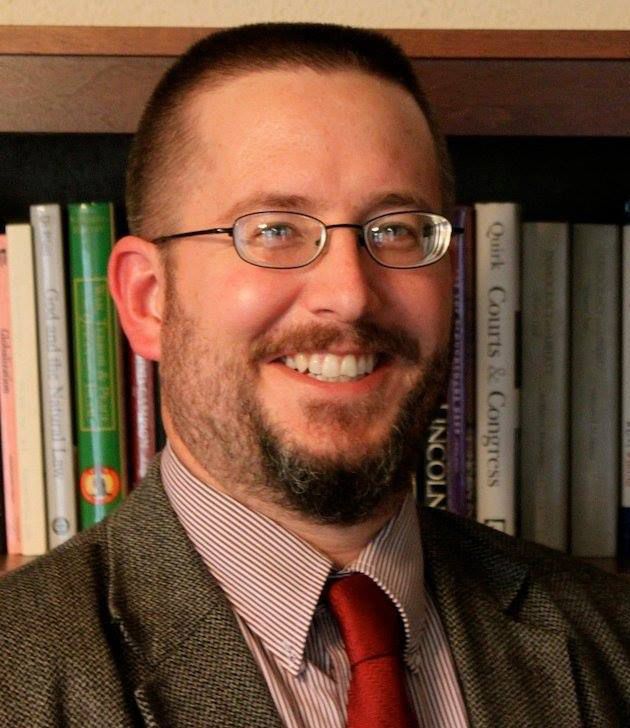 About Imprimaturs
As a Catholic author, you know that the books you write have the potential to be more instrumental in people's lives than any other books they might read. You're not just grappling with ideas or telling great stories, you're sharing Truth—and that means you also have the responsibility to ensure that what you write is in line with the Church's teachings. This is so important that the Code of Canon Law requires that many books written on topics of faith and morals be submitted to a bishop (either the author's bishop or the publisher's) for judgment before publication. At Our Sunday Visitor, we take this responsibility seriously, both for our authors and for our readers, and we submit many of our titles to our bishop for review and approval before publication. When the bishop gives a book his approval, this is known as the imprimatur, which means "it may be printed."
According to Canon Law, books that should be submitted for imprimatur are prayer books, catechisms and catechetical works, and books on Sacred Scripture, theology, canon law, ecclesiastical history, and religious or moral disciplines. While some of the books we publish do not fall specifically into any of these categories and therefore do not require an imprimatur, OSV still seeks theological review of many of our titles before publication. We are deeply committed, with our authors, to publishing works that can truly do good and help people know, live, and love their faith better. If you have questions about the imprimatur or think that your book may need one, ask your editor. We will work with you to ensure that your book has everything it needs to be an authoritative, inspiring, and maybe even life-changing resource.
-- Mary Beth Baker
In our move to Huntington in 2017, that book came home, in a sense, and brought us with it. Originally from Spring Lake, Michigan, I've lived all of my life here in the Midwest, with the exception of five years in exile at The Catholic University of America in Washington, D.C. My degrees are in political theory, but I went to CUA for graduate school to study the political and social thought of the Church Fathers, East and West. My wife, Amy, our eight children, and I spent 22 years in Rockford, Illinois, where I was the executive editor of Chronicles: A Magazine of American Culture (motto: There are no political solutions to cultural problems) and head of Chronicles Books. During my last ten years there, I was also the Catholicism Expert for About.com.
My library has grown dramatically since I left East Lansing, and there are quite a few volumes from Our Sunday Visitor on my shelves. That's a legacy that I'm proud to be a part of today, as I oversee the editorial direction of OSV's books. As an OSV author, you should be proud of it, too.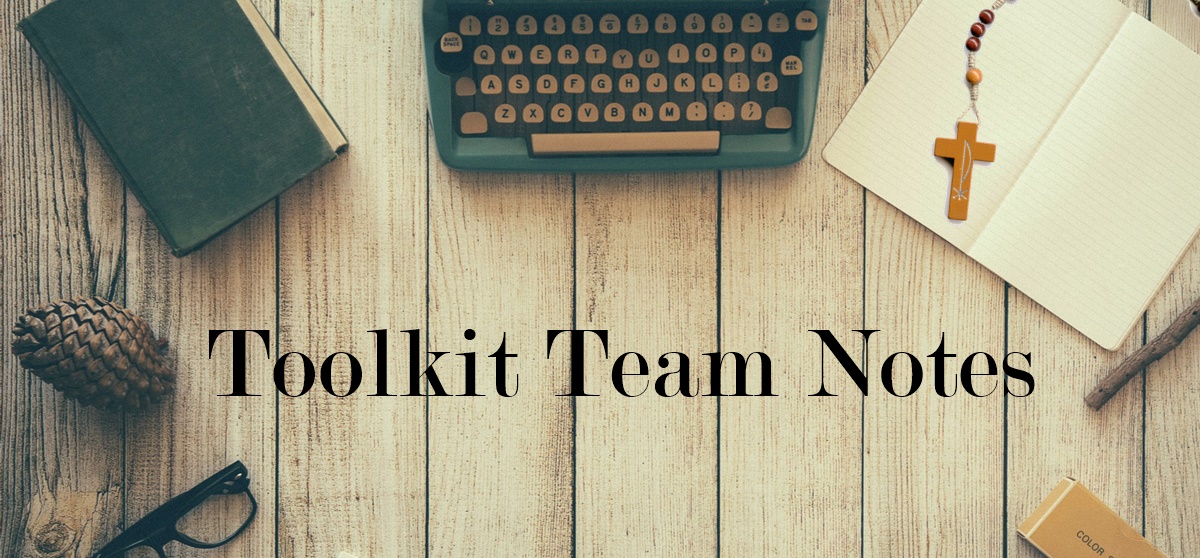 The OSV Author Toolkit Team members are here to support you and answer your questions. Let us know how we can help by emailing Cathy at
cdee@osv.com
.
Thanks to Mary Beth Baker, acquisition editor, and Scott Richert, senior content network manager, for their contributions to this month's newsletter.
Your OSV Author Toolkit Team is Mary Beth, Polly, Natalie, Jill, Sarah, Rebecca and Cathy.
P.S. Anything you'd like to see us cover on the blog or in this enewsletter? Let us know!
Want to talk about a new book idea, or suggest a new author?
or call her at 260.359.2584, or 800.348.2440, ext. 2584.
OSV book notes and news
New books include:
Timeless: A History of the Catholic Church, by Steve Weidenkopf
The Lord's Prayer, by T.J. Burkick
The Handy Little Guide to Confession, by Michelle Jones Schoeder
For Those Who Grieve, by Jeannie Ewing
Man Virtues, by Robert P. Lockwood
Lovely: How I Learned to Embrace the Body God Gave Me, by Amanda Martinez Beck
Clueless in Galilee: A Fresh Take on the Gospels, by Mac Barron
Grieving Together: A Couple's Journey through Miscarriage, by Laura Kelly Fanucci and Franco David Fanucci
Detached: Put Your Phone in its Place, by T. J. Burdick
Glory Be Saints Calendar, with art from Rebecca Pohlmeier
Don't forget
The OSV Author Toolkit enewsletter is designed for authors and prospective authors of OSV books.
Know someone who would like to receive this enewsletter? Forward them this email!